© Copyright 2003
The Poetry Lady
All Rights Reserved

The companion Music CD brings A Little Bit of Nonsense to life with 17 of Denise Rodgers' poems set to original music by David Rogers -- complete with looney sound effects and more!

David Rodgers is the composer, arranger, and one of the vocalists of the Nonsense music CD, published by Creative Writing Press, Inc. He was the music director and song leader of Camp Tamarack, in Ortonville, Michigan for several years.

David's next music CD, a companion to Great Lakes Rhythm and Rhyme, is scheduled for a Spring 2004 release by River Road Publications, Inc.
Listen to songs from the Music CD Online: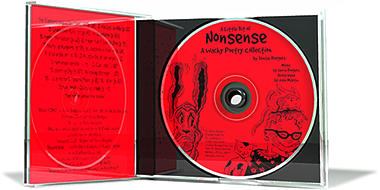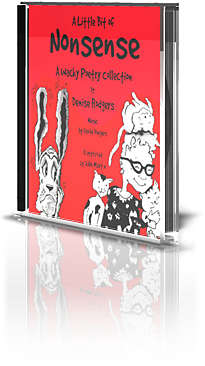 Songs are in MP3 format. Your computer must have MP3 capability to enjoy them. Click on a song (above) and be patient while it downloads.